The Persistent Desire to Persist (2000)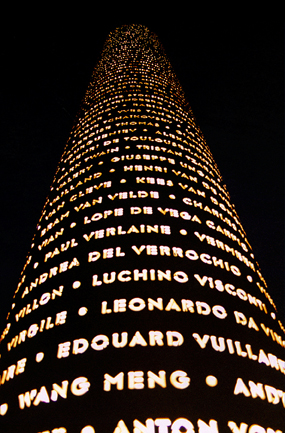 thinkers, chefs and others that Jean-Bernard Métais has gathered in his
notebooks over more than 25 years. We find authors as diverse as Pierre Dac, Joyce,
Rabelais and Lao Tse. Métais calls this non-exhaustive list «The Persistent Desire
to Persist». The central element is its light source, which works like a reminiscent echo.
The luminous emptiness created by the cutout letters is essential, and
takes on a strong magnetic presence at night.
Commissioned by the City of Vannes.