Vortex (2014). Jurong (China)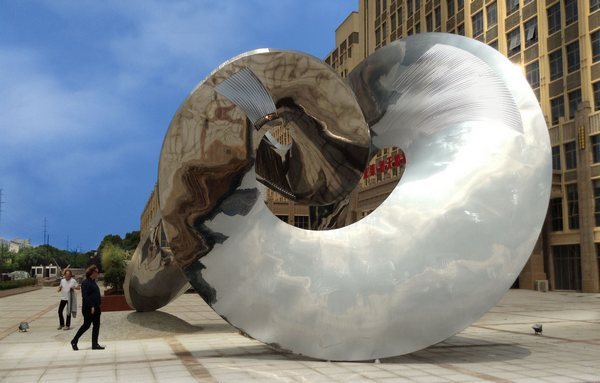 Vortex
– Jurong (2014)

The site is known as the "Silk Dragon" and the work, commissioned by site proprietor and contemporary art patron Michel Ji, has its roots in this allusion. Jean-Bernard Métais has come up with a mirror-finish stainless steel vortex that seems to aspirate the deformed reflection of passers-by into the sculpture's spiral movement, imbuing the "dragon" with the mysteriously symbolic, sometimes disturbing power that fuels the collective imagination.
Medium: mirror-finish stainless steel.
Height 9 metres, length 13 metres.